Complicating Matters-
While the idea of adding salads to a person's diet is great, it goes beyond just getting a bag of salad mix and eating it down. A general rule of thumb when it comes to eating salads is "be selective about what you put on". The more creative you can be with your salads the better a salad can be for you nutritionally. While a plain salad offers little adding a few accoutrements can not only jazz up a salads taste but also it's nutritional value. Here are a few tips when creating a salad:
A range of colors are more nutritional than just green.
The more variety of different colored vegetables that you can put in a salad the better nutritionally it will be for you. Carrots, tomatoes, onions, peppers, broccoli, cabbage, cauliflower, and beans not only add color to your salad but really increase the vitamin and mineral count of a salad.
Up the protein count of your salad.
While adding a variety of vegetables to your salad will help with getting in vitamins and minerals, think about adding some protein to a salad. Protein is an important nutrient no matter what your nutritional goals may be. By adding some to your salad, you are only making achieving your goal a little easier. Things like grilled chicken, hard boiled eggs, nuts, fish, steak, and even a sprinkle of protein powder can be great additions to a salad.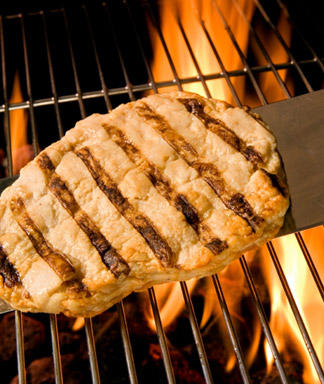 Too much fat in a salad can turn a healthy meal into a high calorie full fat pig out without a person even realizing it. While dressings can be great tasting and add lots of flavor to a salad, they can also add a lot of calories. Strive to achieve most of your calories from what you actually put in your salad and not on it. Be sure to also use foods like nuts, avocadoes, and oils sparingly. These flavor adders also tend to run high in the fat department. This may not be as big of an issue if your goal is to put on weight but definitely something to watch if your restricting calories.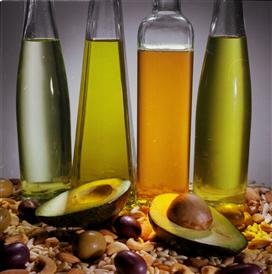 Try and keep your salads in a mostly vegetative state.
Sure adding accoutrements can do wonders for a salad's taste but too much of a good thing can be just as detrimental. Things like fried chicken, melted cheese or bacon can improve a salad's taste but they are also adding a lot of extra unhealthy calories. If you're going to load your salad up with extras make sure to stick with mostly vegetables. A lot of veggies are calorie dense so you can eat a good amount without adding tons of calories to your diet. A lot of veggies like broccoli and cauliflower are also fiber rich so you stay fuller longer.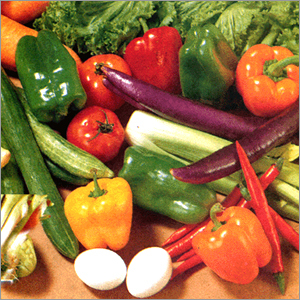 Drink water with your salads.
A good hearty salad will contain a lot of vitamins and minerals due to all the vegetables in it. Another thing a good hearty salad will contain is a good amount of fiber. If you are dieting you definitely want to do this one. By consuming a meal high in fiber with water you stay fuller longer. Since fiber is also not digested by the body, drinking water helps it pass thru the system more easily.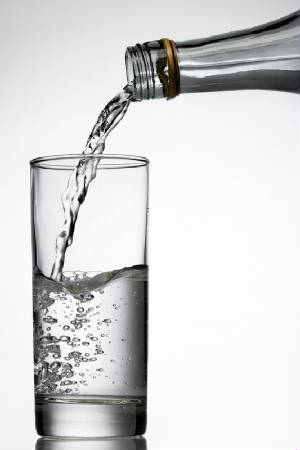 Now let's look at five recipes that can really expand a person's salad eating world.
Here is a well rounded salad that gives you a great balance of proteins, carbs and fats.
Grilled Chicken and Pasta Salad
(makes 10 servings)
8 oz grilled chicken breast
10 oz of whole grain pasta
3 pureed cloves of galic
1 cup of red cherry tomatoes (cut in halves)
2 tbsp of chopped chives
4 tbsp of chopped fresh basil
2 tbsp of chopped parsley
2 Tbsp extra virgin olive oil
6 Tbsp lemon juice
6 cups of spinach
In a pan lightly grill the 8 oz of chicken breast. Remove from fire and cut into strips
Cook pasta in boiling water until soft. Immediately rinse in cold water and place in strainer
Place the 6 cups of spinach in large bowl. Add garlic, tomatoes, olives, chives, and basil. Mix all together
Add pasta to spinach and mix again
Add chicken to pasta and spinach and mix
Combine lemon juice and olive oil. Drizzle over chicken and give a final mix
Sprinkle parsley on top and serve
Nutritional Info:
Serving size: 8 oz
Calories: 175 grams
Protein: 11 grams
Carbohydrates: 23 grams
Fats: 4 grams
Fiber: 3 grams
This salad packs a protein punch. Most salads are not known for their protein packing ability but this one will give you 18 grams per serving. This salad will also give you a good supply of healthy fats also with its high content of nuts and omega 3 oil.
Protein Packer Salad
(makes 10 servings)
6 cups of spinach
6 cups of romaine lettuce chopped
8 oz grilled chicken breast
4 hard boiled eggs
¾ cup sliced extra lean 5% ham
½ cup of almonds
½ cup of cashews
½ cup cut up carrots
½ cup tomato sliced up
½ cup shredded cheese
½ cup raw broccoli
4 tbsp of omega 3 oil
In a pan lightly grill the 8 oz of chicken breast. Remove from fire and cut into strips
Take hard boiled eggs and cut them into slices
In a large bowl mix spinach and romaine
Add broccoli, cashews, almonds, ham, garlic oil and carrots to spinach and lettuce mix
Add in grilled chicken and mix again
add half of the cheese evenly over the mix
Add egg slices over the top
Sprinkle the rest of the cheese over the top and give one final mix to the entire thing and serve
Nutritional Info:
Serving size: 8 oz
Calories: 265 grams
Protein: 18.5 grams
Carbohydrates: 7 grams
Fats: 19 grams
Fiber: 2.3 grams
Here is a fruit salad that not only is a yummy treat but also packed with immune boosting antioxidant fruits. This salad will also give you a nice little bit of protein.
The Antioxidant Salad
(makes 6 servings)
1 cup of blueberries
1 cup of raspberries
1 cup of red grapes
1 cup of strawberries
1 cup of pineapple chunks
½ cup of papaya chunks
1 cup sliced mango chunks
2 cups of plain low fat yogurt
4 tbsp of vanilla whey protein powder
In a large bowl mix blueberries, raspberries, grapes, strawberries, pineapple, and papaya.
In a separate bowl mix yogurt with whey protein. Mix until one consistency
Pour yogurt and whey mix over fruit
Mix continuously for 2-5 minutes and serve
Nutritional Info:
Serving size: 8 oz
Calories: 193 grams
Protein: 14 grams
Carbohydrates: 30 grams
Fats: 2.5 grams
Fiber: 4 grams
Dressing Things Up-
Salads can be a great additive to your diet when you are trying to make nutritional changes. They can be beneficial for trying to gain or take off pounds. The key to properly having salad fit in your nutritional plan, is learning how to balance things. Too skimpy a salad and your short changing your efforts, too big a salad and you're giving your self more than you bargained for. Use a variety of foods to change and improve the taste of your salads but be sensible about what and how much you're putting in your salads.